This post may contain affiliate links. Meaning that if you make a purchase through my link I will get a small percentage of your purchase. This does not increase the price for you or anyone else. Thank you for your support! <3
---
Today I am going to talk about one of my favorite hobbies…
Saving money!
You like it, you love it, and it is amazing in all of it magical glory!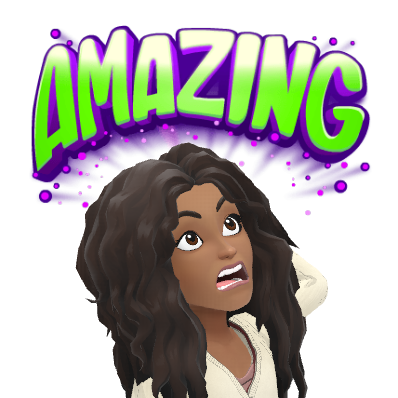 If you're some weirdo that doesn't like to save money, I am so very sorry for your soul. Any way I am able save money that is legit and is helpful, makes me so so so very happy. I jump with joy when I save that extra $10, it makes me feel some success when I drain $$$$$$ out of my bank account. One of my very favorite and effortless ways to save money is through the app extension called Honey.
Yes, it is legit.
If that was all the information you were looking for then you are free to go, but if you would like to know more information about this magical website, then please keep reading.
Pin For Later
Now, if you were just researching money saving apps or coupon apps, and upon your research you stumbled upon Honey, you're probably wondering what the sweet liquid gold from a bee hive has to do with you getting your deals. Honestly, the idea is very simple. All you have to do is install the extension on your computer and you're already ready to save money.
After you have it installed, it does all the work for you. Whenever you are in an online shop such as Ebay, Urban Outfiters, Target, or Amazon, the little extension bubble will turn bright orange and have a little bubble next to it that says the amount of coupons available at the time. There could be 10, while some websites might have 50. It all just depends on the time you are shopping and the offers each website is showing.
You no longer have to copy and paste multiple coupons to try and find ones that work, with Honey they are all gathered into one place, and with one button press, all of the coupons will be applied in seconds. Sometimes the coupons don't work, as we all know the struggle of the
"$25 off when you spend $150" coupon
You might not have spent that much money, or the coupon might have applied to a different section on your shopping site. But a majority of the time you can save $$$ on your everyday purchases. Whether it is for clothing or home appliances, Honey will definitely have a coupon you are able to apply.
What does it look like?
Just to let you know, I use a Mac PC, so the extension might look different depending on what device you use.
These icons should appear to the right of your search bar. When the icon turns a bright orange, that is when you know that Honey has coupons for you to apply to your purchase. You can click this icon and they will show you the list of coupons. When you are in the checkout portion of the website you are shopping on, a message will pop up offering to apply all of the coupon codes for you. With one click of a button multiple coupons are applied to your purchase.
After you press "Apply Coupons" this screen (pictured below) will pop up while the extension is applying all of its money saving coupons to your purchase.
Even with up to 50 coupons, the application takes up to 10 seconds max.
The last screen that will pop up is the one that shows you how much money you have saved. For example, in the picture below I went to a clothing website and added $107.97 worth of merchandise to my cart, and after applying the Honey extension I was able to save $10.80, which brought my total to $97.17. While that might still be a large chunk of money, I find satisfaction in the event that I was able to save a percentage of my money.
Please keep in mind that amount of money you save can and will fluctuate to higher and lower amounts. Remember it all depends on the shopping website you are on and what deals they are offering at that time.
Is it worth it?
If by now you still need some reassurance about Honey, here are some reasons why this maybe the best thing you have ever installed on your computer…
There is NO FEE! That means you have to spend zero whole dollars on it. Not even one single penny, so why are you still questioning?
You no longer have to search on the web "coupons for…" or "how to save money on… ?" All of the work is done for you after one installation, and you can go carefree as you shop till you drop.
After you go along with your everyday purchases, you can use your Honey Gold Balance built up from the purchases to redeem it for gift cards! So you're basically spending money to earn money.
Once it is installed, that's it. You don't have to do something every month, it just stays on your computer. You might even forget about it, and then one day the extension pops up saying you have coupons to use. Its a win win!
---
It is that time my friend. Where you go off to use this money saving tip and conquer the shopping world.
If you are interested in more of these tips, make sure to subscribe to my blog by entering you email address in the box marked "Join the Fam." You won't regret it, and you will get a notification every-time I release a new blog post. I hope you have a lovely day! <3