Hello to my fellow movie lovin, and Netflix lovin friend. If you're looking to expand your binge watching list, then you have come to the right place. These are ALL Christmas movies and ALL movies that you can find on Netflix. Watch them to your heart's content. Can you get enough of the Christmas spirit? I think not!
Yes, I have watched all these movies. I wouldn't recommend them to you other wise. Yes, it is only December 7th (at the time posted), and I have watched more than nine movies. Yes, I do have a lot of free time. No, I do not have a problem. If you think I do…… I cannot argue. (LOL)
Anyways, me having a Christmas movie addiction is besides the point. You came here to see all of these wonderful Christmas movies that you should definitely watch. All of these are great, and I'm kinda surprised Netflix releases them on the sly. I didn't even know they had that many Christmas movies until I started looking around. I hope you enjoy this festive list, but don't go all hermit on me, watching these movies. 😉
Me watching all these movies….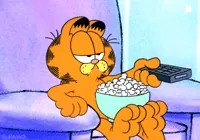 ---
A Holiday Engagement
Hilary has recently been dumped by her lawyer fiance. Tragic. I know. Her mom always tells her that she is no longer a "spring chicken" and that she needs a man to care for her. In a effort to not disappoint her mom's wishes, she hires an actor, David, to play her ex fiance on Thanksgiving weekend. Hilary begins hoping that her fiance will regret his mistake, and she goes crazy planing a wedding with her mother. Will they be able to fool her family and will her fake love bring her fiance back? Watch it to find out!
The Princess Switch
Two people that look exactly like twins, a Chicago baker and a soon-to-be princess, decide to trade places. Sounds like your typical switch-a-roo right?
WRONG!
While this might seems like a basic plot line, there are so many twists, turns, and unexpected events. Why would they switch when they have the seemingly right guy right in front of them? Their switch could change how they feel and think. They realize they have made a disastrous mistake when they meet the loves of their lives, not at themselves. How will they clean up their huge mess? And to make matters even worse, they have to switch back in time for a baking competition where the princess is judging the contest. What more could go wrong?
A Christmas Prince
Amber is an inspiring young journalist and she's finally been given her big break. She must report on a young prince who needs to become king before the period between two rulers is up. Much to her dismay, the press conference was canceled and all of the reporters are asked to leave. Amber, knowing it is her only break, can't willing leave without anything to write about. In a act of spontaneity, she sneaks into the castle. She gets her evidence for her big break, but can she bring herself to write about it. Can she build herself up, by throwing someone else down? Find out, when you watch.
A Christmas Prince: The Royal Wedding
(!!!SPOILER TO THE LAST MOVIE!!!)  Prince Richard and Amber are finally getting married, after a year of back and forth between two countries. Amber finds her self in dismay when all her wedding plans are being overtaken. With Richard always away on king duties, she finds herself wondering if it is worth it to give up everything she does. To worsen the matter, their country has been losing money and their people have been losing jobs. No one seems to know how this could be happening, but Amber and her friends are on the case. Will Amber be able to deal with the pressures of being queen and will she find the reason large amounts of money are being lost? Watch to find out.
Christmas Inheritance
Ellen, a girl most people would call spoiled rich, wants to inherit her father's company. After an incident at a party, her father wants her to find a way to prove that she has what is takes to lead his company. He decides to send her to his small hometown to deliver a Christmas letter to his business partner. Another compromise was that she could only have $100. Unfortunately, her plans to stay for the day have been wrecked. During her stay she learns about hard work and compassion, something she wouldn't have learned other wise. Watch her learn, grow, and find true love through this amazing story. Check it out!
How The Grinch Stole Christmas
Well my, oh my. I couldn't just not include this! If you haven't seen this original movie, then it needs to be put on the top of your list. Even if you haven't seen it, you most likely know the story. Just in case you don't, I'll give you the gist. The Grinch is a cold hearted, man? monster? I'm honestly not sure at this point…
Anyways, he creates a plan to steal every part of Christmas, in the town at the base of the mountain he lives in. "Through every room, he took every present." Will his heart be warmed or will the villagers be without Christmas this year? Can they put joy back into his heart? Make sure to watch!
The Holiday Calendar
Abby, a photographer, has been given a antique advent calendar for Christmas, from her Grandfather. She and her best friend Josh, who recently came back to town, figured that it was broken, since none of the little doors would open. Unexpectedly, every day of December, one of the doors open to reveal tiny little figurines. Abby thinks nothing about it, until she starts to see that it was predicting the future. Will the calendar find her love, a successful career? Only her Grandfather knows… But you could too. Just watch!
Merry Kissmas
Kayla is engaged to a famous choreographer who treats her more like a business partner, than a soon-to-be-wife. They go to a town where her fiance is producing The Nutcracker and where they are having their engagement party. Kayla begins to  have doubts about her fiance when she has a magical kiss with a stranger. Little does she know, he was helping prep for the engagement party. How will she sort out her feelings and who will she chose? One thing I know for sure, is that it wasn't easy, but then it was, when she found the man she loved.
The Christmas Chronicles
A brother and sister pair, who have been down around Christmas time due to their father's death,  decide to stay up and try to spot Santa. No one has done it before, until now. In a accident, Santa's sleigh ends up crashing, and Christmas seems to be over. Santa is portrayed as a tech savvy, exercising, singing, and no "ho ho ho" saying version. Will these siblings be able to help Santa save Christmas? With so many set backs and unexpected surprises, it seems almost impossible. Or is it….. 😉 This is definitely one of my new favorite Christmas movies. Just wait till you get to the part with the elves. It makes you want to pinch all their cheeks. (LOL)
!!! Don't Forget To Pin !!!
---
I hope you truly enjoyed this post! If you end up watching any of these, please let me know. 🙂
Until the next post…